Build an interactive classroom
eduCATE offers a variety of ways to communicate and interact, encouraging all users to engage in the classroom community.
Communication – More than Just Transmitting Information
Communication is an important element of any classroom for obvious reasons; transmitting information is, in many ways, at the heart of education, and it is also important for students and instructors to be able to understand each others' expectations, confusions, and hopes for the class. These benefits of communication are just the tip of the iceberg, though. Collaborative learning brings a host of benefits, as do student-faculty interactions (see this study and this study). Communication could easily be one of the first things to go with distance learning and virtual classrooms, but to support student success, eduCATE is designed to encourage student-to-student and student-to-faculty interaction and collaboration. 
Casual, intuitive engagement
Whether it is an announcement, discussion assignment, or funny video posted to the course feed, users can interact by "liking" the post and/or replying to it. This mode of interaction is common in the modern world, whether it be in business chat services or social media, making it a familiar, intuitive way to build classroom community.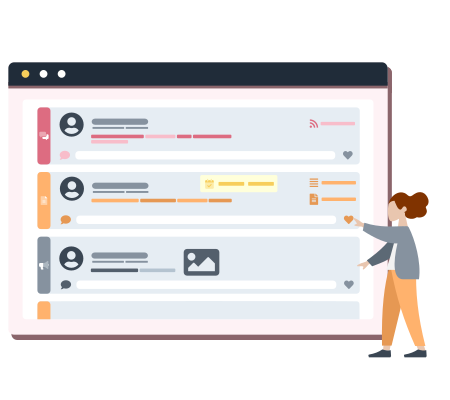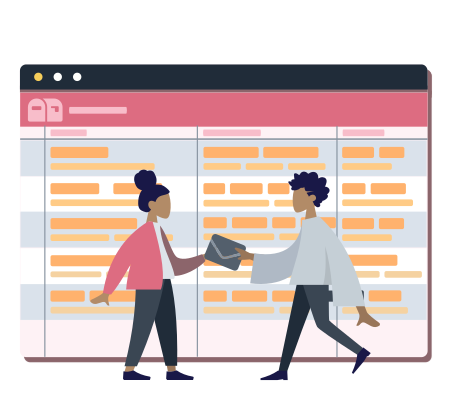 Build individual relationships
Individual Messages
Send messages directly to individual students for sensitive information or conversations unique to them.
Group Messages
Alternatively, message students in groups to discuss their collaborative work, makeup work for a day multiple students missed, or to share an article relevant to their particular specialties.
Convenient
Don't let browser tabs take over – take care of your messaging, grading, posting, and other class management activities all in one place.
Secure
eduCATE's messaging features are contained within the app, which requires users to log-in. Each user's information is protected by eMedley's robust permissions system.
Quickly reach a broad audience
Send out an announcement to all students or select which students will be able to view the announcement for more targeted information.
Students can "like" and reply directly to the announcement and assignments in the course feed.
Set a specific time window for posts to be visible to schedule them in advance, and hide information that is no longer relevant.
Attach files from your computer or from the database of previous uploads in eduCATE.
Link announcements to scheduled sessions so that students can view session information, objectives, and materials all in one place
Collaborative Learning Opportunities
Integrated
Like other assignments you create, discussions will be posted in the course feed. Students then click to open the discussion, read their peers' thoughts, and respond.
Grading
Choose whether you want discussions to be graded or ungraded. While grading, easily do so within eduCATE while viewing each user's responses and see context without having to navigate from the interface.
Collaborative
Discussions allow students to learn from each other, which leads them to recognize their own strengths and weaknesses and what their classmates bring to the table. Help students build skills needed to have professional conversations and disagreements.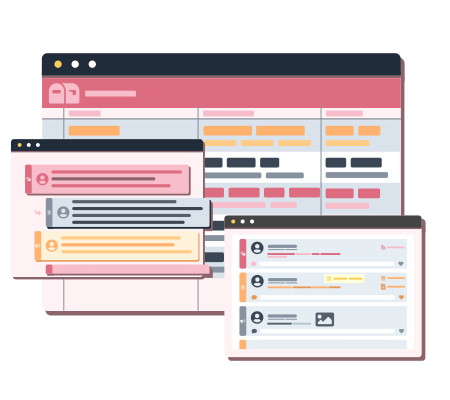 Virtual Communication for the Modern Classroom
Communication is an important component of every classroom; having students respond to questions, ask questions, and discuss with each other are all components of essentially every classroom. Virtual education is an emerging field, and as instructors transition from a traditional classroom to a virtual one, they must learn how to translate these pedagogical to the new environment.
During the COVID-19 pandemic, students and teachers across the country were thrown into virtual teaching with a new set of challenges. Consistent communication is one aspect of instruction plays a essential role in these virtual classrooms. Swan et al. identified frequent and constructive instructor-student interaction  and lively discussion as two of the top three important components for a successful virtual classroom (Swan et. al, 2000).
eduCATE's platform supports these features: the multiple modes of communication allow for frequent interaction between instructors and students, and discussion boards are built for student engagement.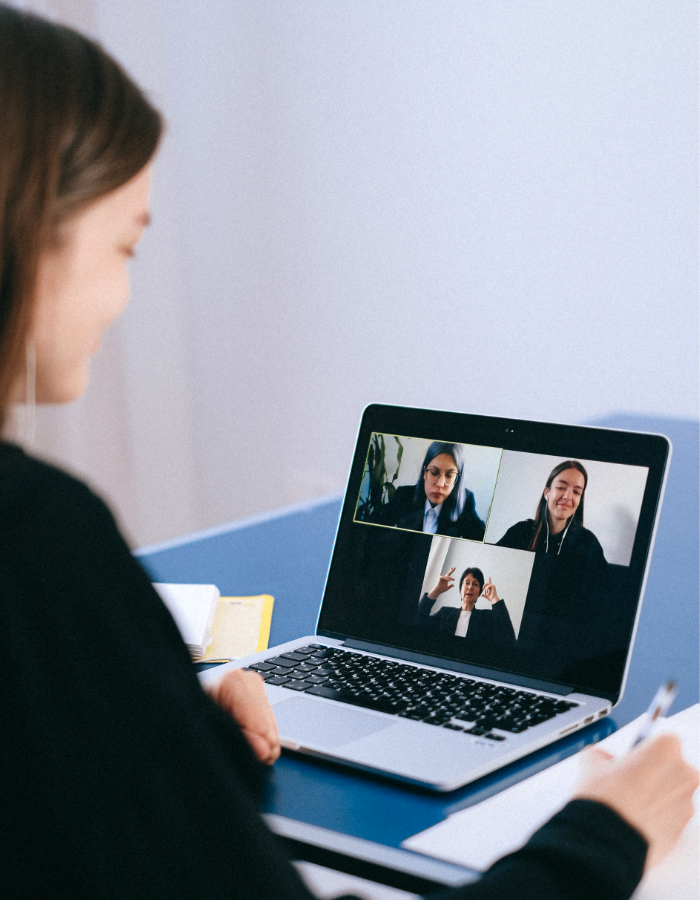 Find out how eduCATE can improve your program\'s classroom management with customizable community tools, powerful grading options, a flexible and intuitive mobile app.